solutions

OSIM – Tools (Project Workbench)
Each project environment is different. The OSIM method is designed to be tailored for each project with three aims in mind:
Implementation Efficiency
Quality Management
Client Method Integration
To support our project teams in adapting the method and applying appropriate standards and practices, 1Tech has developed the OSIM Project Workbench. This allows a Project Manager or Process Engineer to construct a specialised version of the method for a given project, retaining essential governance elements and applying tried-and-tested strategies for project delivery. The Workbench, which contains all elements for all types of projects, is regularly updated as a result of project experience as part of a policy of continuous improvement.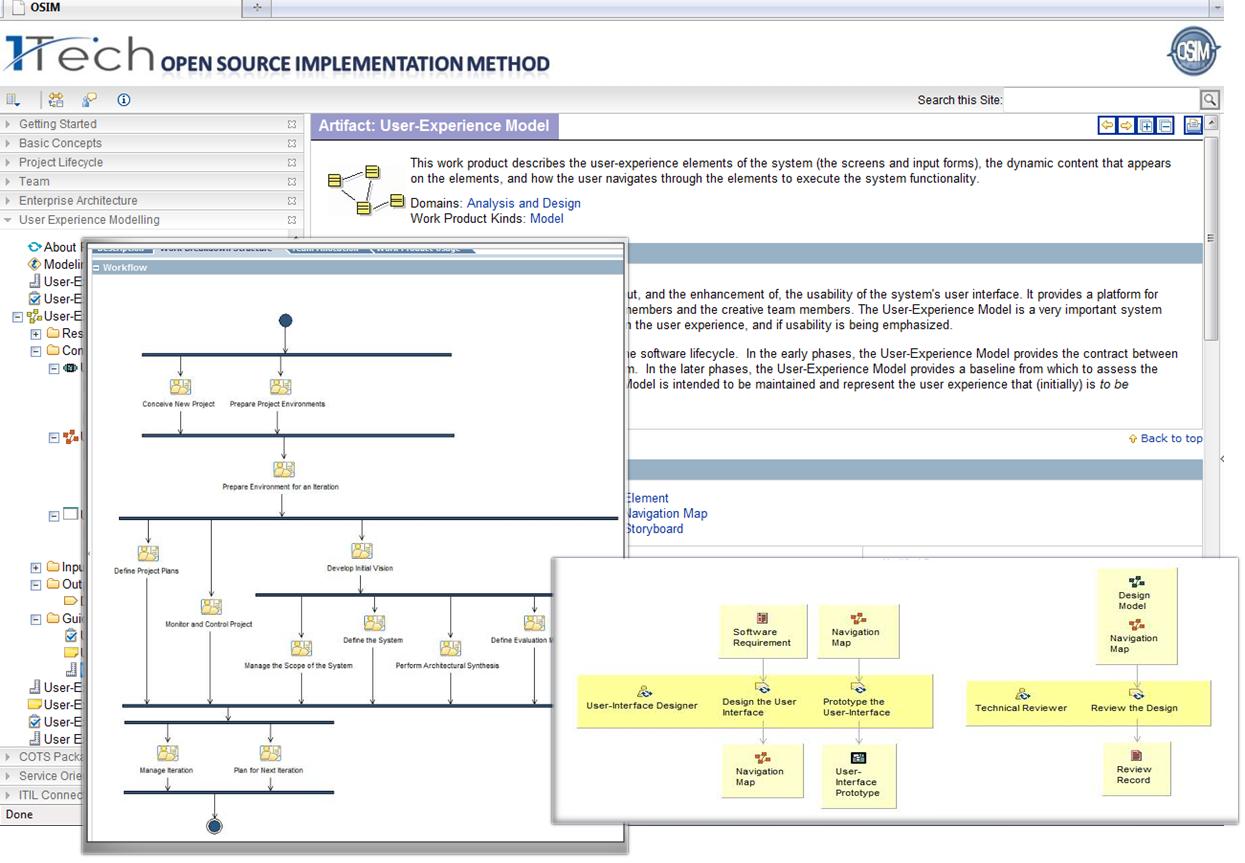 All processes and activities are customised and defined with workflows, team assignments, pre-configured templates, checklists and guidelines to ensure consistency and audit ability. By continuously capturing real project experiences and fine-tuning our approach, we ensure that our clients benefit from our experience and the reuse of proven strategies and methods.