clients

Download PDF
Client Name: TCN Broadcasting
TCN Broadcasting implements portal platform to deliver a new generation interactive broadcasting solution
Open source portal solution delivers powerful product for a leading communications company
This case demonstrates 1Tech's expertise in implementing open source portal solutions. 1Tech provided the intelligence and knowledge that would enable TCN Broadcasting to pursue the route of implementing a collaborative, personalised interactive portal solution for their voice broadcasting dialler.
The portal provides real time, secure access through multiple channels to the tool enabling clients to deliver messages to any phone, any time. The ability to personalise the toolset was an important feature for each individual client's needs allowing TCN to define the user experience around their client's needs.
Portal solutions are a commonplace way of delivering unified information services across a number of channels. In today's competitive and ever-growing market, it takes more than just having various applications in the right place.

The Company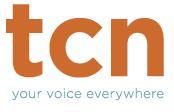 Our client; TCN Broadcasting is the leading developer of interactive communication software, allowing its clients to send personalised messages that encourage response. As pioneers in the voice broadcasting industry, they create communication solutions. TCN created the first web-based voice broadcasting dialler built on a Voice over Internet Protocol (VOIP) platform. They specialise in the collections, newspaper, healthcare, automotive, school, industry/vertical specific CRM and ERP software providers and political, customer relationship marketing industries. TCN's outbound voice solution is an intelligent, fully interactive voice messaging tool that enables clients to deliver any message to any phone, any time. By instructing and allowing recipients to respond to questions or prompts and even connecting to a live representative, a dynamic automated or live dialogue ensues.


The Problem
TCN Broadcasting approached 1Tech to modernise their innovative voice dialling product. They wanted to maximise the latest open source technologies to exceed the current capabilities of their voice broadcasting product. At the same time, TCN needed to address issues such as quick provisioning of client needs, catering of collaboration capabilities and self guided personalisation. TCN had aspirations to support an international community, localising their presence to meet the demands of a global marketing campaign. The system needed to be integrated with their internal finance system.


The Solution
Portal product evaluation and options assessment and recommendation
Detailed requirements analysis of product capability
Perform a detailed options analysis of open source solutions to determine the most appropriate components. The solution was constructed as an enterprise 2.0 assembly of the following key open source components:

Liferay (Enterprise Portal)
Liferay (Forums/Wikis)
PostgreSQL (Database)
JBoss (Application Server)
Web Services (Integration)
Lucene (Search)
Eclipse Software (Development Environment) The open source components were integrated with the following commercial vendor software:
TCN Communications Server
TCN Communications API
Other Internal Business Applications (Microsoft ASP/.Net and Java)

Architecture, design and implementation of bespoke portlets to provide voice broadcasting functionality
The Blogs, forums and Wikis portlets were customised to meet TCN requirements for fostering knowledge sharing and collaboration across the client base
A metadata structure was added for categorising content, such as by product or primary audience, allowing content access to be tailored to user profiles


The Result
1Tech were able to quickly and efficiently assemble a complete, customer-centric solution from a large number of separate services and components into a highly reliable and scalable application. TCN's clients are now provided with a seamless user experience
Solution assembled within 12 weeks using 1Tech's assured open source integration methodology (1TechOSIM) based on RUP
Single point of access for all customers
Personalised user experience for the customer base
Loosely-coupled architecture allows component flexibility
Consolidated user identity management
Internationalisation capabilities allowing TCN to adapt the content and provision of the product in local market places
Cost avoidance through integration of core product functionality through a Software as a Service (SaaS) model TCN Broadcasting is discovering another advantage of 1Tech's open source assembly: it can be reused and adapted to address similar needs. TCN are examining ways to leverage the assembly stack to support its internal community, using the same components for blogging and other social networking.

Conclusion
1Tech rapidly assembles web-based solutions based on client requirements from the most proven open source components.
Based on their reputation as a trusted and proven open source software integration partner, TCN Broadcasting entrusted 1Techwith the development of their core voice broadcasting dialler and a collaborative portal solution that would deliver a next generation provisioning platform.
Through the design of a unified slick interface, each client could personalise their user experience within the toolset. 1Tech used enterprise 2.0 assembly techniques in a loosely coupled architecture to integrate TCN's communications API through bespoke portlet development, whilst providing content management, forums, blogging, personalisation and other collaborative features to meet the wide range of requirements. The portal solution provides better reporting and quicker provision of new customers allowing TCN to focus on scaling their business further.
TCN have realised increased productivity benefits and a greater competitive advantage. TCN Broadcasting is now able to service a global market. This example demonstrates how 1Tech have exploited open source software to develop an innovative product that is scalable and provides global reach.
This case study proves how open source portal software can be deployed as the foundation for delivering a business product that reaches thousands of customers. Liferay (http://www.liferay.com) is 1Tech's preferred open source portal solution. Liferay is the leading open source portal based on the JEE platform with over 60 portlets out of the box and the most innovative technologies to let you do everything from web publishing, to building an intranet, to simply getting the right documents and applications to the right people.
1Tech are able to leverage many previous experiences of implementing open source portals. 1Tech are a certified Liferay services partner ensuring high quality and cost effective delivery of open source portal solutions. 1Tech's unequivocal industrial strength open source portal and Liferay design and implementation knowledge ensured that the final solution was delivered on time and within the client's budget.